!-GénérEpar Avanquest Technology v:8.0. Pour plus d'information, visitez : http://www.avanquest.com -->
Cheryl King Couture designs and handcrafts the finest
couture bridal headpieces, wedding veils, couture luxury jewelry and bridal belts.

Please enter our site to find out about our company and sample a tasting of our headpieces, including our couture tiaras, combs, crowns, hairpins, hair jewelry, fascinators, hair sticks, destination hairpieces, vines, hats, caps,
backpieces, foreheads, wreaths, circlets, headbands, hatinators and vinepins.
You may also view selections from our vast collection of couture veils, including lace veils, mantillas, cagers (also known as cage veils or birdcage veils), blushers, cathedral veils, pick up veils, shawl veils, petal veils, and
heirloom restorations/reproductions. You may also enjoy our couture jewelry and bridal belts.


We use the finest materials available, such as Swarovski crystals and pearls, cubic zirconias, jewelry grade freshwater pearls, sterling silver, gold/gold-filled/gold plated, shells, feathers, French/Russina net, French laces, porcelain, precious and semi-precious gems and many other fabulous items to create the perfect accessories. Please contact your full service bridal salon to view our styles, or if you are a retailer you may contact us about our wholesale program.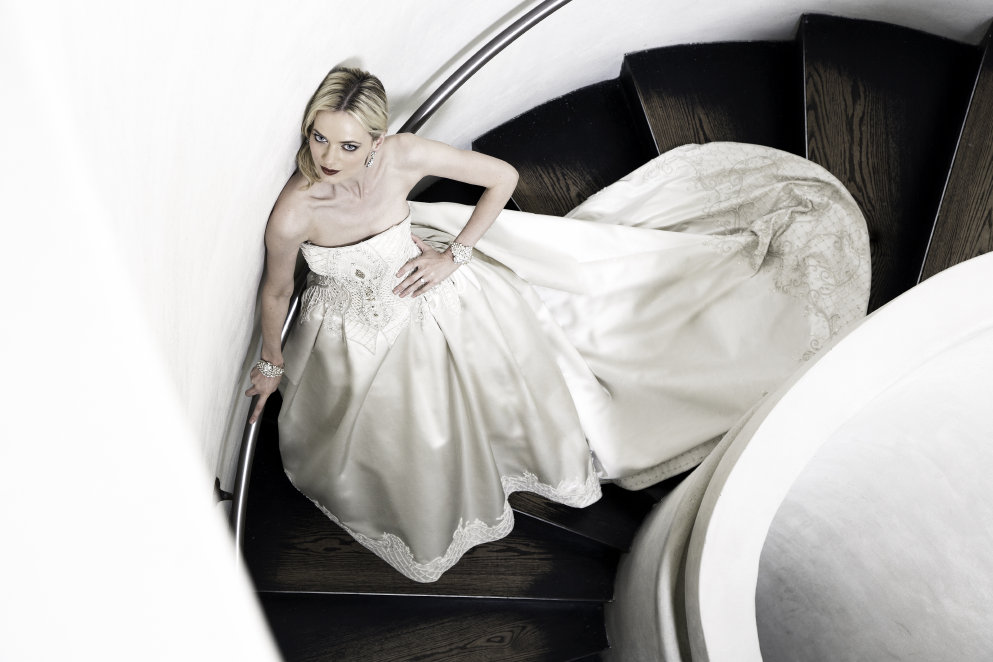 cager veil, cager, couture jewelry, couture headpiece, couture veil, Made in America, Made in the US, tiara,crown,comb,veil,headpiece,mantilla,lace,bride,bridal,wedding,custom,chantilly, alencon,sterling,hairpin, hairstick,vale,vail,cheryl king, ltd., chantilly lace, wendell, north carolina, nc, n.c.,russian, french,illusion,netting,veiling,couture,handcraft,design,designer,unique,elegant,






Luxury Accessories
Made in the USA
Since 1986
Gown: Victor Harper Couture
Lens: Michael William Paul